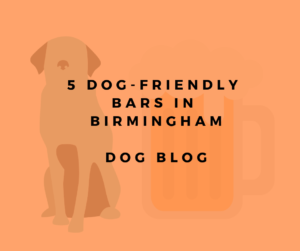 Follow Our Dogma
 We may not be all of the same opinion, but, personally, with having a love for dogs of all breeds and sizes, there's nothing I'd love more than to sit in a homely pub with my pooch at my side. I can just imagine the ideal Sunday scenario-the smell of potatoes and gravy wafting from the kitchen, the rising and falling voice of the football commentator on TV and the chink of glasses with liquid sloshing from all directions. And to soak up the reassuring buzz of the atmosphere, your dog is there to stare up at you in the hopes you'll drop your crisps or roasted nuts.
We know there are definitely some dog-friendly pubs that exist in Birmingham. It's just a case of knowing which and where. Of course, it would depend greatly on the temperament and behavior of your dog as well.
Some pubs we recommend:
The Rose Villa Tavern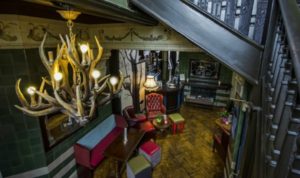 The Rose Villa Tavern, based in Birmingham's Jewellery Quarter, is a real gem of a place to visit. Stained-glass windows adorn the building and add a real layer of character. The walls are tiled to keep it cool and moody, and you could almost get the impression you're underground somewhere. There are also tree branch lights spanning across the ceiling and an old-style phone box embedded in the corner for good measure.
 Your dog will have plenty of room in which to stretch its limbs in this place as it's pretty spacious, with the tables being far enough apart for you to maneuver round.
Where to find it?
172 Warstone Lane, Hockley, B18 6JW
Quinto Lounge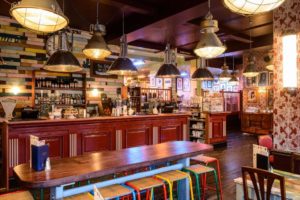 This one is super spacious, yet still has the appearance of being incredibly cosy with its warm lighting and decor. There's always a very social buzz to the ambiance with friends meeting for lunch during the day or colleagues enjoying after-work drinks. So if you're dog doesn't mind a bit of noise and bustle, it's worth a visit.
Where to find it?
 Birmingham Road, Wilde Green, Sutton Coldfield, B72 1QA
The Four Oaks
The beauty of taking your dog to the Four Oaks pub is that nearby, 2000 acres of land are there for him to have the run of. You can then both show up here for a well-deserved drink and rest.
Where to find it?
 Belwell Lane, Mere Green, Sutton Coldfield, B74 4TR
The Village Inn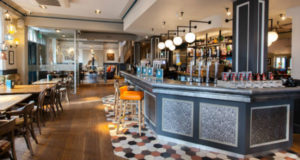 This is definitely a building of character-a restored Victorian pub with fresh and locally sourced food. Inside it's much more of a modern appearance with partly-tiled flooring to create a sophisticated edge.
There are even treats for your dog available at the bar in a jar.
Where to find it?
 Alcester Road, Moseley, B13 8JR
The Physician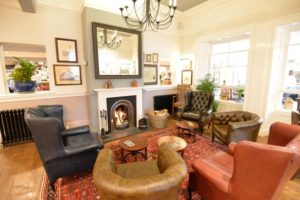 A crackling fire awaits in one of the stately-looking rooms. Just imagine taking the armchair right next to it with your dog flopping at your feet. You ignore the hum in the background of your fellow customers as you bask in the warmth and listen to the intermittent crackle and pops.
Where to find it?
 Harborne Road, Harborne, B15 3DH
Other dog friendly bars and places of interest: